TICKETMASTER 2019 SUPER BOWL EXPERIENCE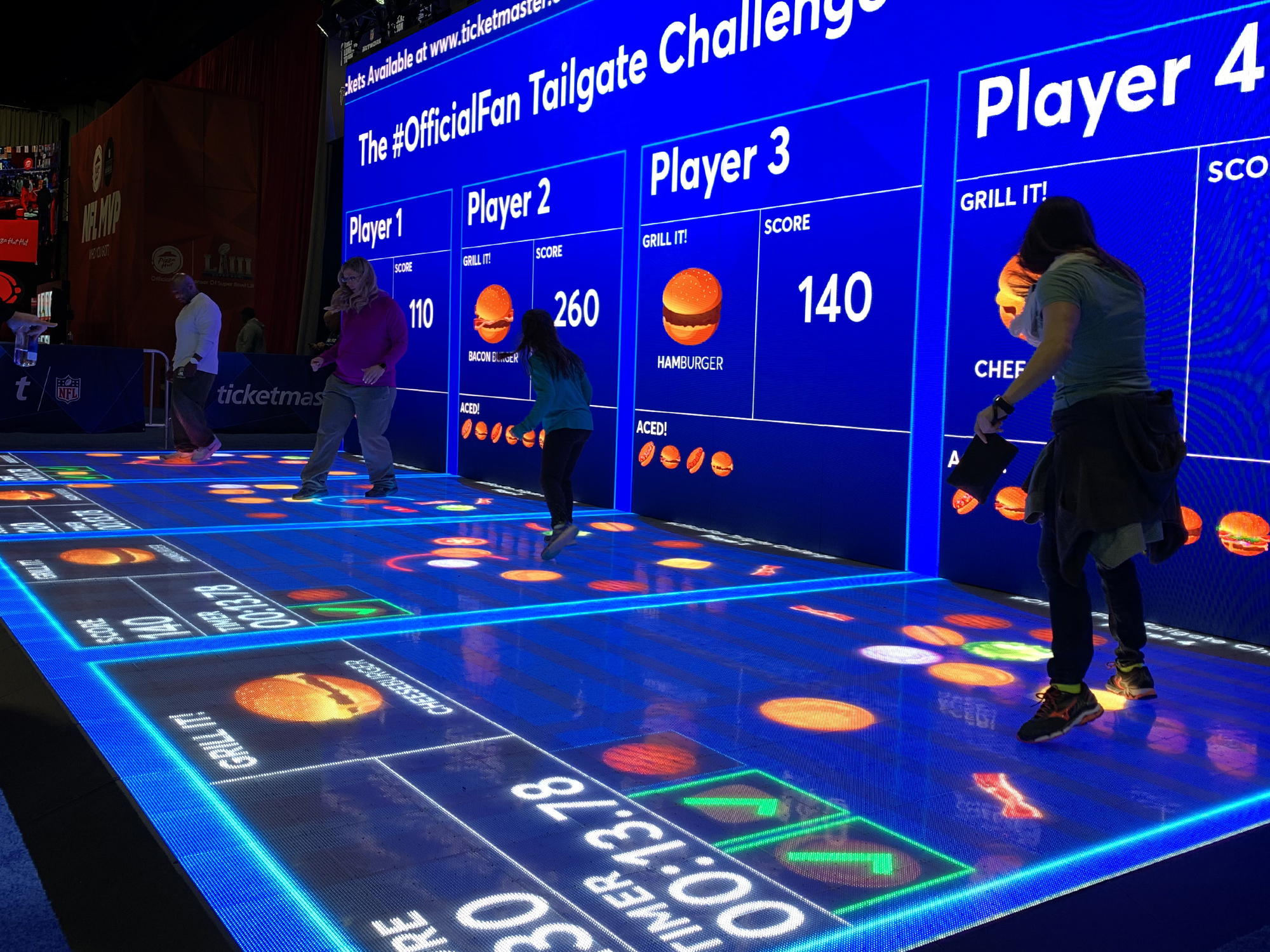 The Super Bowl Experience is the NFL's interactive theme park celebrating Super Bowl LIII from Saturday, January 26 - Sunday, February 3, 2019 in Georgia World Congress Center (Building B). At the Super Bowl Experience, BrightLogic paired up with Amusement Creative & Lightworks Interactive to bring to life Ticketmaster's #OfficialFan Tailgate Challenge! This massive experience provided participants the chance to prove that they have what it takes to Ace their Tailgate.
Want to learn more about this project or what an ActiveFloor System can do for you? Contact us for more information!
System Size
Floor
22 x 8 panels
36.10 x 13.12 ft
11 x 4 m
1,848 px x 672 px
Wall
22 x 8 panels
36.10 x 13.12 ft
11 x 4 m
3,696 px x 1,344 px

System Type
Rental

Location
Super Bowl Experience
Atlanta, Georgia