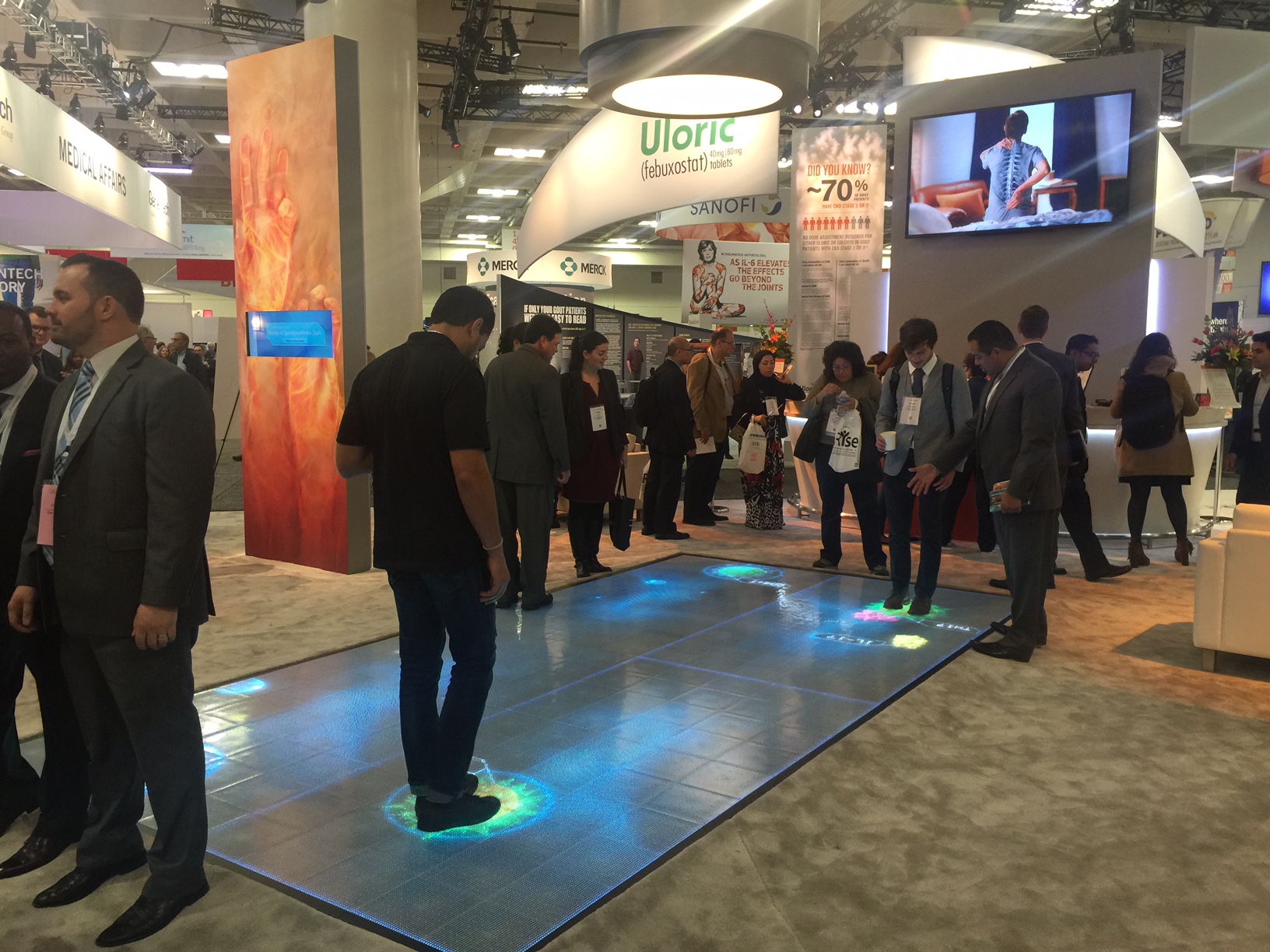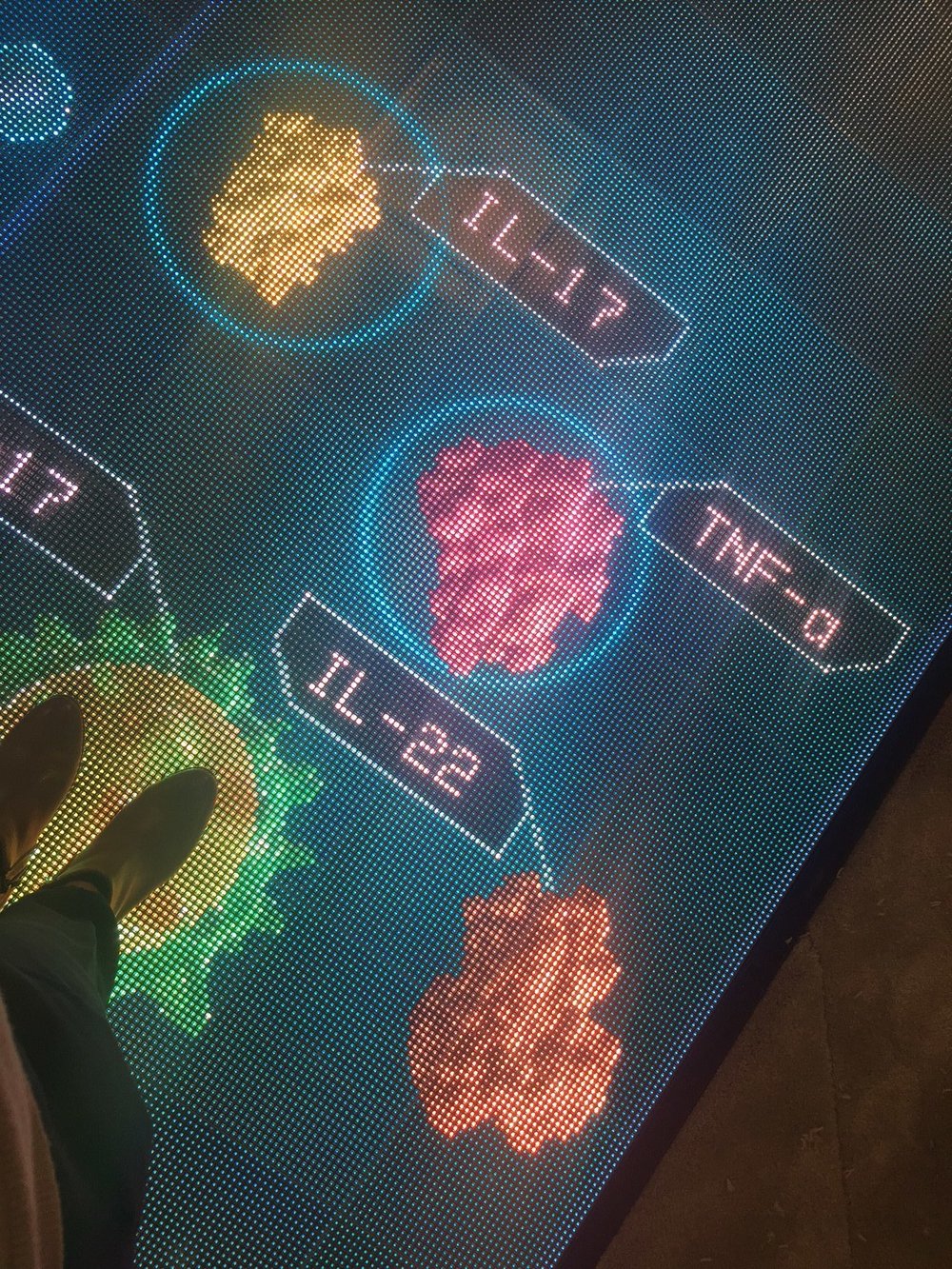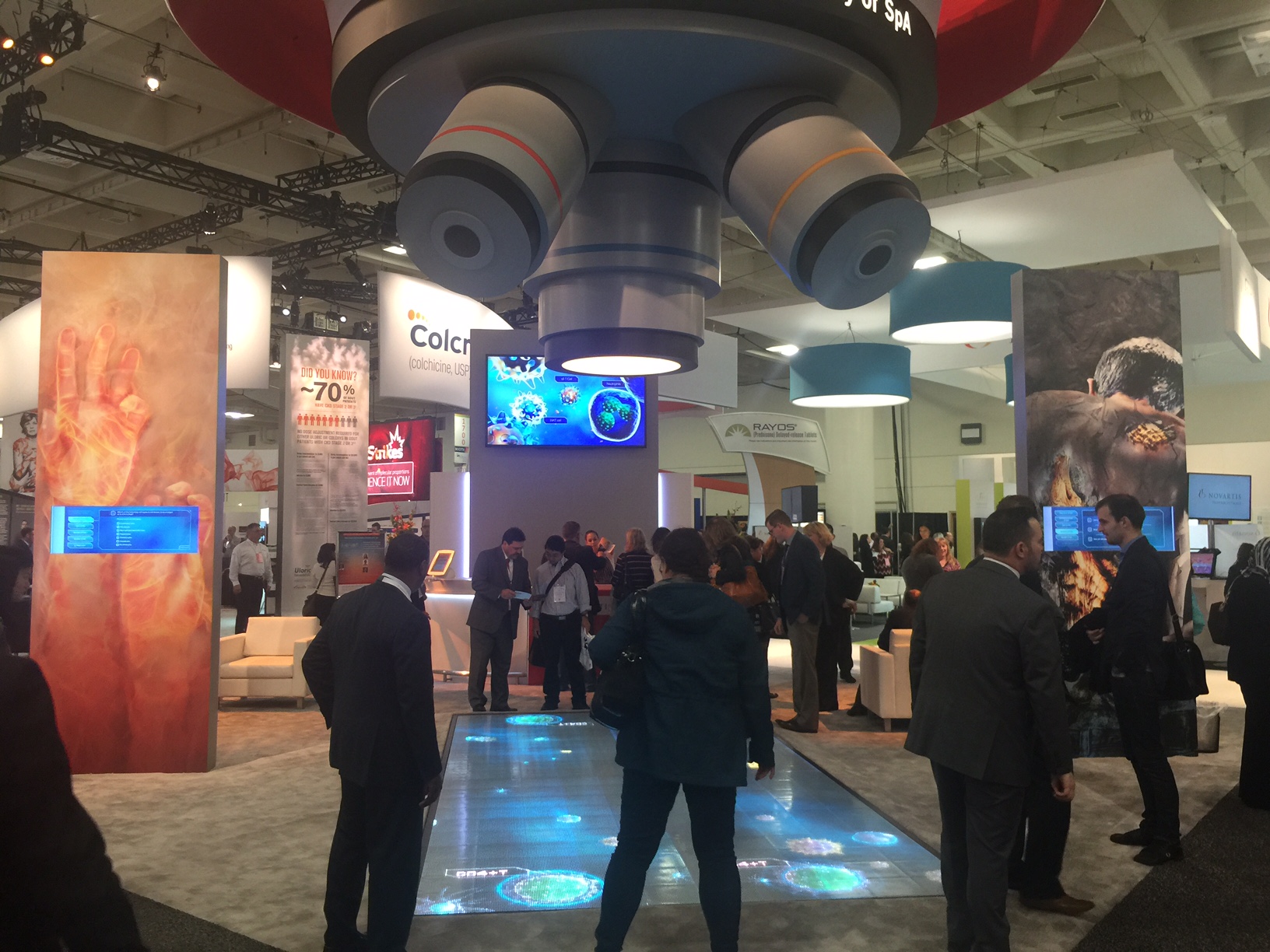 Novartis challenged BrightLogic to utilize the ActiveFloor as a glass slide beneath a gigantic microscope in this conceptual and informative Rental. This ActiveFloor enabled doctors and guests to step into the world of a cancer cell and learn how it reacts to specific treatment. This immersive experience taught doctors and guests about new treatments while they controlled their learning experience on the ActiveFloor.

BrightLogic rendered the interactive 3D cells that were displayed on the ActiveFloor, carefully ensuring the cell structures adhered to the guidelines provided. The application was designed using Unity 3D. A custom state machine was developed to create a smooth walkthrough of the Interactive Cell Structure while also enabling changes to be made on the fly during review sessions.

The ActiveFloor was the centerpiece of the Novartis booth by drawing attention from all angles and informing those who chose to immerse themselves in this interactive experience.

Want to learn more about this project or what an ActiveFloor System can do for you? Contact us for more information!
System Type
Rental
Location
Novartis Booth,
Moscone Center
San Francisco, California