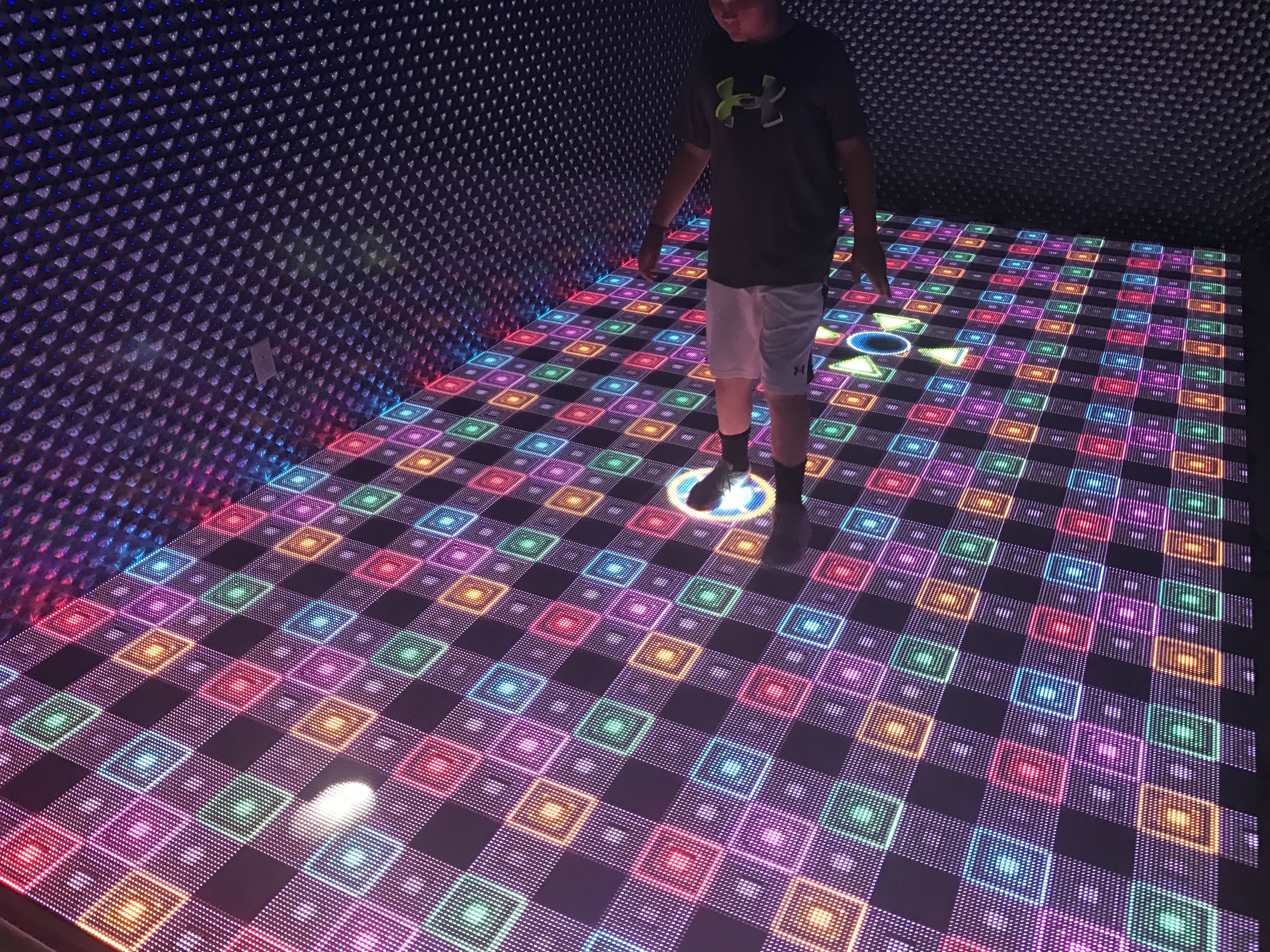 BrightLogic's Install Team took a trip down to Cancun, Mexico to install two permanent ActiveFloor Systems at The Grand at Moon Palace. The installations are now set up in the Teen Lounge, a place for teenagers to play and get to know each other, and The Playroom, an area for children under 12 to play and interact with some of the coolest games out there.
The Grand at Moon Palace Team can easily switch the ActiveFloor applications by using the ActiveFloor Kiosk Mode, either an Android or iOS device can be used. Or to run the ActiveFloor hands free, they can simply turn on the ActiveFloor Scheduler which automatically switches between content on a pre-defined schedule.
The Grand at Moon Palace also decided to enhance the overall gaming experience in the Teen Room by adding a curved LED Wall which displays interactive content from the ActiveFloor System. The curved LED wall and the circular ActiveFloor provides a truly immersive experience.

Want to learn more about this project or what an ActiveFloor System can do for you? Contact us for more information!
System Type
Teen Lounge ActiveFloor
12 x 8 panels
6 x 4 m
9.84 x 13.12 ft
The Playroom ActiveFloor
10 x 5 panels
5 x 2.5 m
16.4 x 8.2 ft

System Type
Permanent Installation

Location
The Grand at Moon Palace
Cancun, Mexico