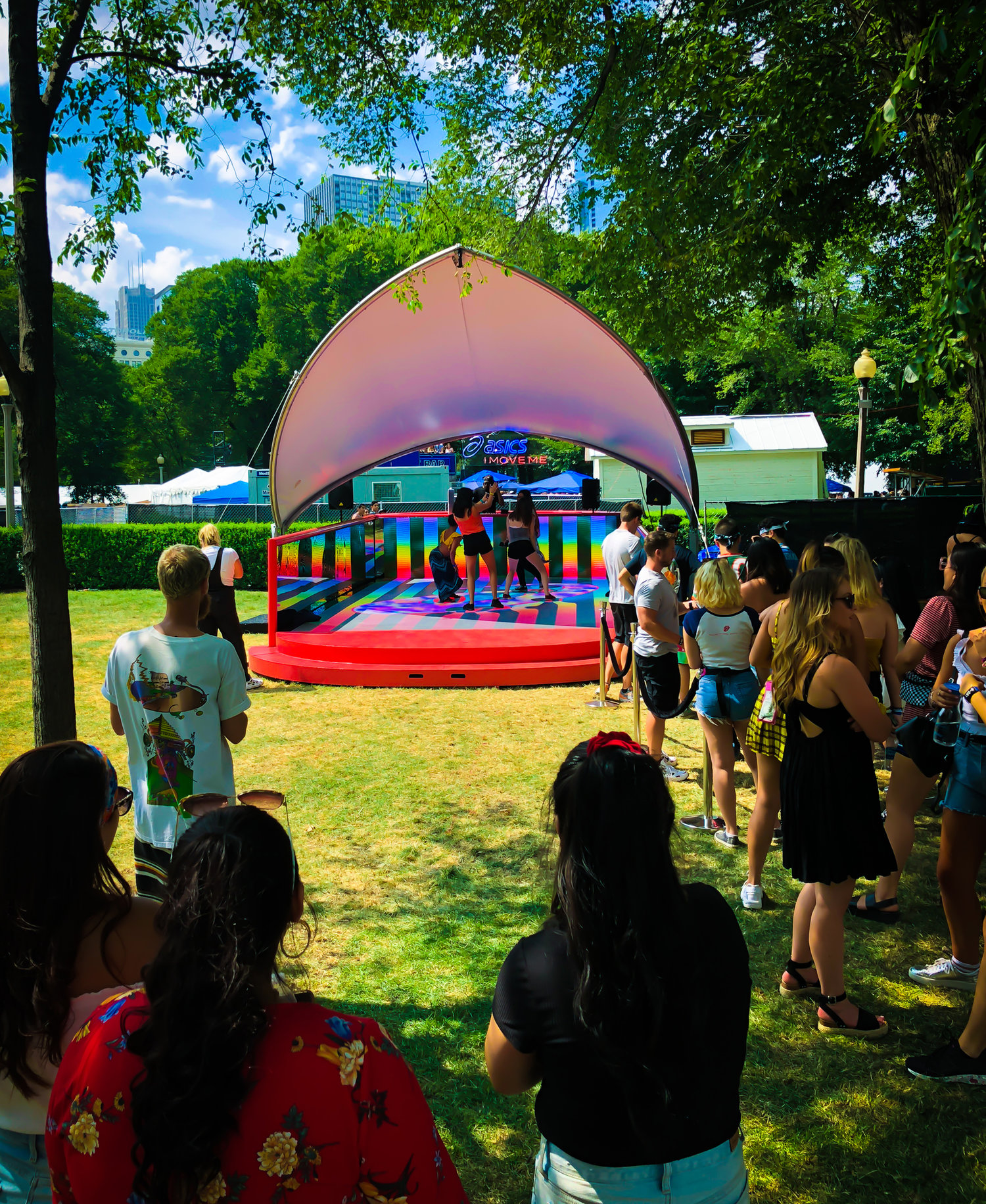 This 13.12ft x 19.68ft (8 x 12 panel) rental really got people to #movewithasics and dance their hearts out on this DJ driven ActiveFloor! Groups of Lolla-goers were challenged to take as many steps as possible while they danced; the more they moved the more likely they were to win awesome prizes and promos from ASICS!
The exciting and energizing content for this ActiveFloor rental was designed and developed by Future Wife LLC. We also worked with Matrix Visual to bring this project to life.
Want to learn more about this project or what an ActiveFloor System can do for you? Contact us for more information!
System Size
8 x 12 panels
4 x 6 m
13.12 x 19.68 ft
System Type
Rental
Location
Lollapalooza
Chicago, Illinois